SKELETON SCENES TO AMUSE AND ENTERTAIN BOTH YOUNG AND OLD. MANY SKELLS ARE HERE, BUT NOT A SOUL AROUND,WHERE DO OUR SOULS GO ???????????????
IN THE DEAD OF WINTER ALL IS WELL AT SKELLVILLE .......2400 M-139 Benton Harbor Michigan.49022
SKELLVILLE TAXI WAITING FOR A CUSTOMER, DO YOU WANT TO GO FOR A RIDE ??????? A RIDE !!!! SOUNDS LIKE A GOOD IDEA LETS GO.........BUT GO WHERE ???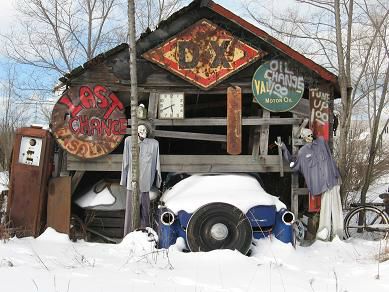 While you wait for the taxi, check our new souvenir and artifact store and skull art gallery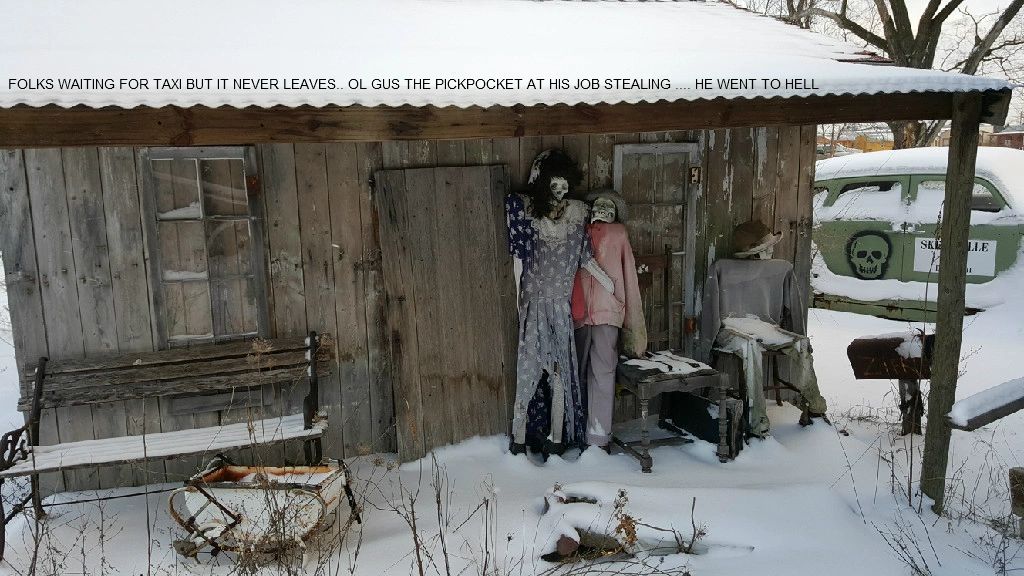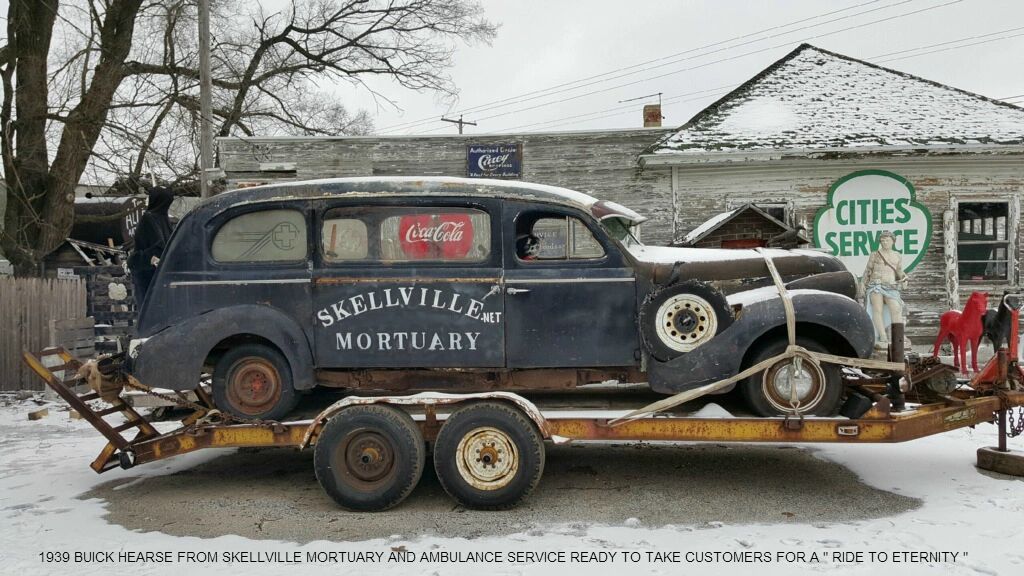 JESUS SAID, I AM THE WAY THE TRUTH AND THE LIFE. JOHN 14:6 ..... ITS TOO LATE FOR THESE SKELLS.... YOUR DECISION FOR YOUR ETERNAL DESTINY MUST BE MADE BEFORE YOU DIE. FOR
GOD
SO LOVED THE WORLD HE GAVE IS ONLY BEGOTTEN SON, THAT WHOSOEVER BELIEVETH IN HIM SHOULD NOT PERISH BUT HAVE EVERLASTING LIFE. JOHN 3:16..... SO MY FRIEND, THE GIFT OF ETERNAL LIFE IS FREE FOR THE ASKING... SO WHY WAIT ANY LONGER,,,,,, THIS OFFER IS ONLY AVAILABLE FOR A LIMITED TIME.
YOUR NUMBER HAS BEEN CALLED ...........BUT WAIT.......YOUR LAST CHANCE.............. THE "BIBLE" SAYS BELIEVE ON THE LORD JESUS CHRIST AND THOU SHALT BE SAVED ACTS 16:31